Are you attending NAEYC's Annual Conference and Expo this week in Orlando? If so, please join Waterford at these presentations or stop by booth #1036 for free demonstrations, prizes and more!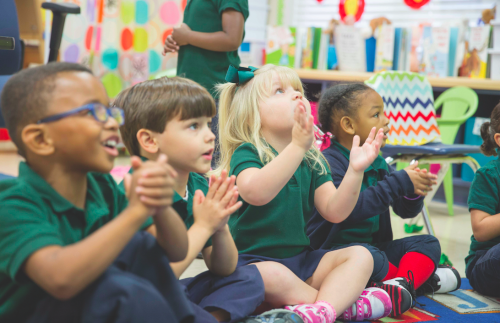 Learning together: Resources, materials, and activities for effective parent engagement in PreK and kindergarten
Thursday, November 19
1 PM —2:30 PM
Room W312A/B
Backed by an i3 grant (2014), the team presenting this workshop will discuss best practices for promoting parent engagement. Leave with a new understanding of current research and best practices of home/school collaboration, as well as an armful of hands-on materials guaranteed to take your back-to-school nights from ordinary to one of the year's most memorable highlights.
Access to quality education for every early learner: A deep dive into what's working for Mobile County Public School System, Alabama
Thursday, November 19
10 AM—11:30 AM
Room W208
More than 70 classrooms across Mobile County Public Schools in Alabama are engaged in groundbreaking work yielding excellent results. Facing high and relatable early childhood challenges, we have found significantly effective strategies for us. To best utilize the expertise of our teaching professionals, meet individual student needs, and provide accessibility to all students, we use a combination of technology that compliments curriculum, teacher training, and family involvement. As a result, learning gaps are shrinking and teachers are gaining precious time to share strategies with each other and meet district expectations. MCPSS case studies and examples of implementation success will be covered followed by an address from Dr. Benjamin Heuston about the research and findings driving change in early learning.