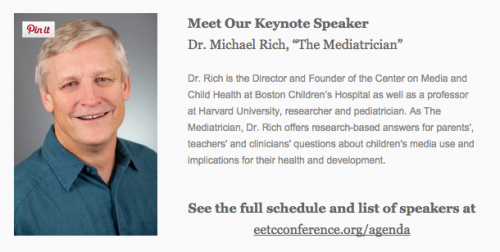 The full schedule and speaker lineup for EETC Conference 2015 is now available! As the conference's lead sponsor, we're thrilled by the list of great presenters for this year's event and think you'll find it's going to be a day packed with interesting topics and research around early education and technology.
And don't forget: This year, we've partnered with NAEYC to deliver EETC Conference 2015 as a special, one-day conference track at the NAEYC 2015 Annual Conference & Expo in Orlando.
People who register for NAEYC 2015 Annual Conference & Expo can opt to attend EETC Conference at no additional charge! Simply select the option to attend EETC Conference when you register for NAEYC. But register soon: EETC Conference spots are limited and filling up fast!