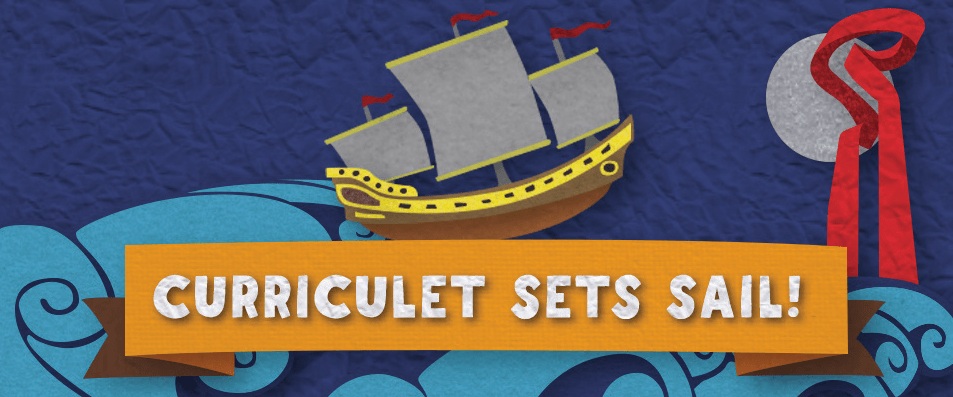 Last fall we unveiled the newest addition to the Waterford family of literacy and learning programs: Curriculet.
Curriculet is the perfect complement to any student's reading experience. Its online platform provides "checkpoints"—questions, rich media experiences and assessments—for each chapter to encourage close reading practice and deeper engagement in print or online.
With more than a million teacher users in 2016, the beloved Curriculet tool is making a comeback this week at ISTE! Waterford acquired the program last year, and our team has spent the last several months developing Curriculet into an even better experience for students and teachers alike.
Today we're excited to share details on the revamped version of Curriculet, complete with improved features and additional personalization to provide an engaging and supportive reading experience for students grades 3-12.
Better access, more customization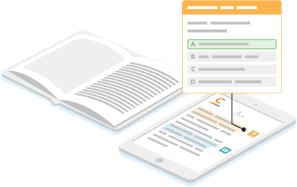 The program's core experience will remain the same, but there's a lot to love about the new Curriculet, too.
Waterford has updated the software so that students can now read books in any format—from the Curriculet eReader to a hardcover library book or even audio player—and log into Curriculet to access checkpoints for each chapter. The accompanying curriculet exercises and materials will help students better understand and engage with their reading, and share insights on a student's progress with their teacher.
Teachers will also see improvements in Curriculet's customization and editing capabilities. Instructors can still select from pre-made curriculets penned by Waterford writers, and editing tools make customizing that curriculum a cinch. Teachers can also create their own curriculets and share them with colleagues.
Getting ready for back-to-school
The Curriculet beta release is available now, and the full program will be ready to go in time for the coming school year. To start, Curriculet's library will include approximately 2,200 curriculets for students grades 3–12, including nearly 400 new curriculets for 3rd-6th grade readers. We will continue to quickly and regularly add new texts and curriculets.
To celebrate Curriculet's relaunch, we're hosting riverboat parties at ISTE and offering a limited number of free one-year teacher accounts at the conference. Come by one of our evening events or look for Waterford employees throughout the show to get yours!
Schools and districts can start purchasing Curriculet now. Get in touch with a Waterford rep today to learn more!