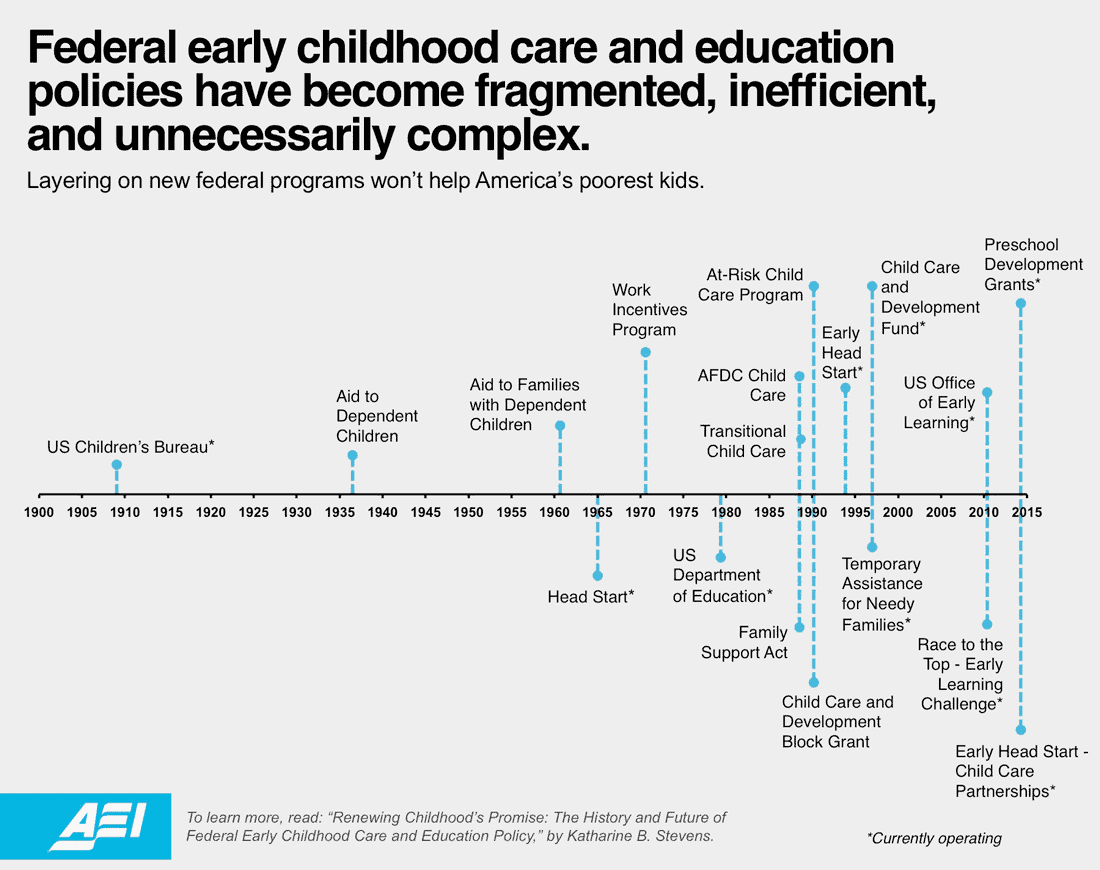 Katharine Stevens, a speaker at our latest Early Education and Technology for Children Conference and research fellow in education policy studies at the American Enterprise Institute, recently released a new paper on federal early childhood programs, "Renewing Childhood's Promise: The History and Future of Federal Early Care and Education Policy." 
The paper covers a brief, broad history of the three major federal funding streams for early childhood care and education—CCDF, TANF, and Head Start—looking at where they came from and what their history suggests about how to move forward. Stevens argues that in order for America's disadvantaged children to get a fair chance at a happy and productive life, the federal early childhood policy must reform.
In a blog post about the paper, she calls out three problems in particular that are the result of 80 years of federal policy making in early childhood. Excerpts from the blog:
"The first is that current debates are driven by established bureaucratic institutions, not core goals. Entrenched interests advocate for specific funding streams rather than for children."
"The second problem is that federal policy has evolved to reinforce a counterproductive, false distinction between so-called custodial and developmental care for children."
"The third problem is that an overly narrow focus on children's economic status and cognitive skills has replaced the broader vision Hoover put forward 85 years ago – to promote the "health and well-being and happiness" of poor children."
To read Stevens' full report, visit the American Enterprise Institute's website.