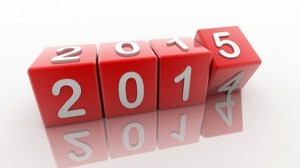 With the start of each new year, we all often take a moment to ask "What's next?" And as people who live, eat, and breathe education technology, we at Waterford often ask ourselves what's next in the way of ed tech. We're not the only ones wondering: eSchool News recently asked a few policymakers and experts to weigh in with their predictions for the year ahead. We've summarized some of their interesting points below.
Last year, there was a lot of talk about broadband in and out of the classroom, along with gaming for learning, the use of Google tools, and utilizing data to make decisions. With the switch to online testing and the federal E-rate program, we can expect some of the same this year. But along with this, what else can we expect?
Laying a groundwork for learning: One educator said, "…it is time for education technology leaders to focus on designing smart, robust, and scalable education networks." Our focus this year will ensure that we have the necessary bandwidth to facilitate learning, and to create a culture that will leverage digital opportunities.
Data will get smarter: It is predicted that there will be a shift this year where people and technology combine to impact learners in an even more positive way. We've seen this done with digital learning and personalization. Soon, we will see teachers work more effectively with the suggestions that technology recommends to them.
Awareness of opportunities: Schools will realize the opportunities in front of them as it pertains to technology tools and how they can be implemented. For instance, as handheld devices decrease in price, more districts will be able to move to one-to-one learning exploration. There will be more publicly available free content which schools can use to support both teacher growth and student achievement. And with the new E-rate funding more schools will become connected to broadband and all of this can come to fruition.
New rules: Due to the new E-rate changes, there will be new rules, new forms, new calculations, and new reporting requirements for schools. This is designed to deliver a program that is better tuned to student needs, and because it requires much change (good change!), this new way of doing things are to be expected.
We're excited to see what 2015 brings! Now we ask you, "What's next for ed tech?"
To read the full eSchool News article, visit their site here.