June is LGBTQ Pride Month! While Pride Month activities have been more visible in recent years, this is not a new event. In fact, 2021 marks the 51st anniversary of this tradition.
Even if you do not identify as LGBTQ, it's more likely than not that you know or care about someone who does. There may be a child in your classroom who comes from a home with two moms or dads, or one who identifies as transgender.
That's why it's so important to read books that include LGBTQ representation of children and families. Adding such books to your classroom can help children from LGBTQ backgrouds—84% of whom report harassment at school because of their identity—feel understood and safe.
We've rounded up 20 LGBTQ children's books, middle grade books, and young adult books for your classroom. You can also recommend them to parents for a family's home library. If you're looking for a way to talk about LGBTQ topics with children or famililes, every book featured includes thoughtful and respectful queer representation.
10 LGBTQ Picture Books for Kids
Whether you're celebrating Pride Month or just choosing books to read with children, these 10 LGBTQ picture books all make great choices.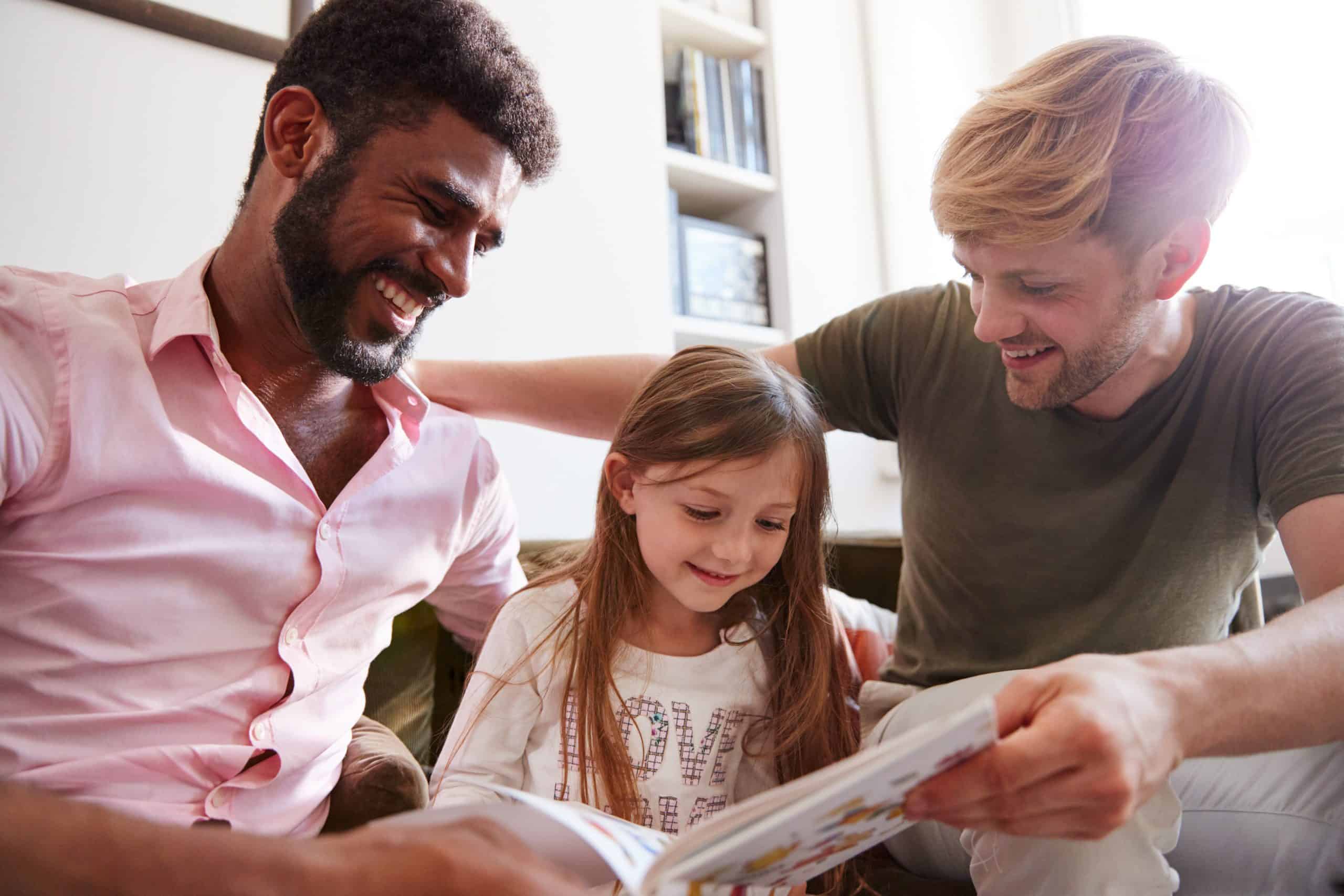 Plenty of Hugs by Fran Manushkin, illustrated by Katie Alizadeh
This rhyming book follows a boy and his two moms as they spend a day together. Follow along as they go on a bike ride, visit a zoo, and get ready to go to bed.
This Day in June by Gayle E. Pitman, illustrated by Kristyna Litten
Have you ever wondered why June is LGBTQ Pride Month? Learn about the history of the LGBTQ rights movement and how this month reminds us to treat every person with respect and compassion.
Uncle Bobby's Wedding by Sarah Brannen, illustrated by Lucia Soto
When Chloe's Uncle Bobby gets engaged, she worries that he will no longer have time to spend with her family. But with the help of Uncle Bobby's fiancé, Jamie, Chloe learns that the love families share is unconditional and forever.
The Family Book by Todd Parr
Every family is unique and worth celebrating. This picture book encourages children to discuss the many different kinds of families there are, like adopted families, step-families, and families with two moms or two dads.
Stella Brings the Family by Miriam B. Schiffer, illustrated by Holly Clifton-Brown
When Stella's class has a Mother's Day celebration, she doesn't know what to do. She loves her Papa and Daddy very much and feels loved by them every day—she just doesn't have a mom. But thanks to a little help from loved ones, she's able to bring someone she cares about to the party.
The Bravest Knight Who Ever Lived by Daniel Errico, illustrated by Shiloh Penfeld
When Cedric the pumpkin farmer is chosen to defeat a mighty dragon, his fairy tale ending doesn't go quite as expected. Instead, he learns that sometimes following your heart means taking your own path in life.
Lovely by Jess Hong
This picture book teaches children to appreciate differences. What makes us unique is also what makes us all lovely!
Red: A Crayon's Story by Michael Hall
When a blue crayon is mispackaged into a red wrapper, he learns that sometimes we are more than what people see on the outside. This book can be a great metaphor for understanding and empathizing with transgender people.
Pride: The Story of Harvey Milk and the Rainbow Flag by Rob Sanders, illustrated by Steven Salerno
Harvey Milk was one of the first openly gay politicians in the United States, and his legacy is tied to the rainbow flag. Learn more about the LGBTQ rights movement and what the Pride Month colors symbolize.
Harriet Gets Carried Away by Jessie Sima
Harriet loves to wear costumes everywhere she goes. When she picks out a special penguin costume for her birthday, though, she gets carried away by real-life penguins! How will she make it back to her dads in time for her party?
10 LGBTQ Middle Grade and YA Books for Older Children and Teens
For older elementary, middle school, or high school students, these 10 middle grade and young adult books all feature respectful queer representation.
King and the Dragonflies by Kacen Callender
When his brother Khalid dies suddenly, 12-year-old King struggles to cope with his grief. But then, his best friend Sandy runs away from an abusive situation at home. As King helps his friend, he must come to terms with his grief about his brother and questions about his own identity.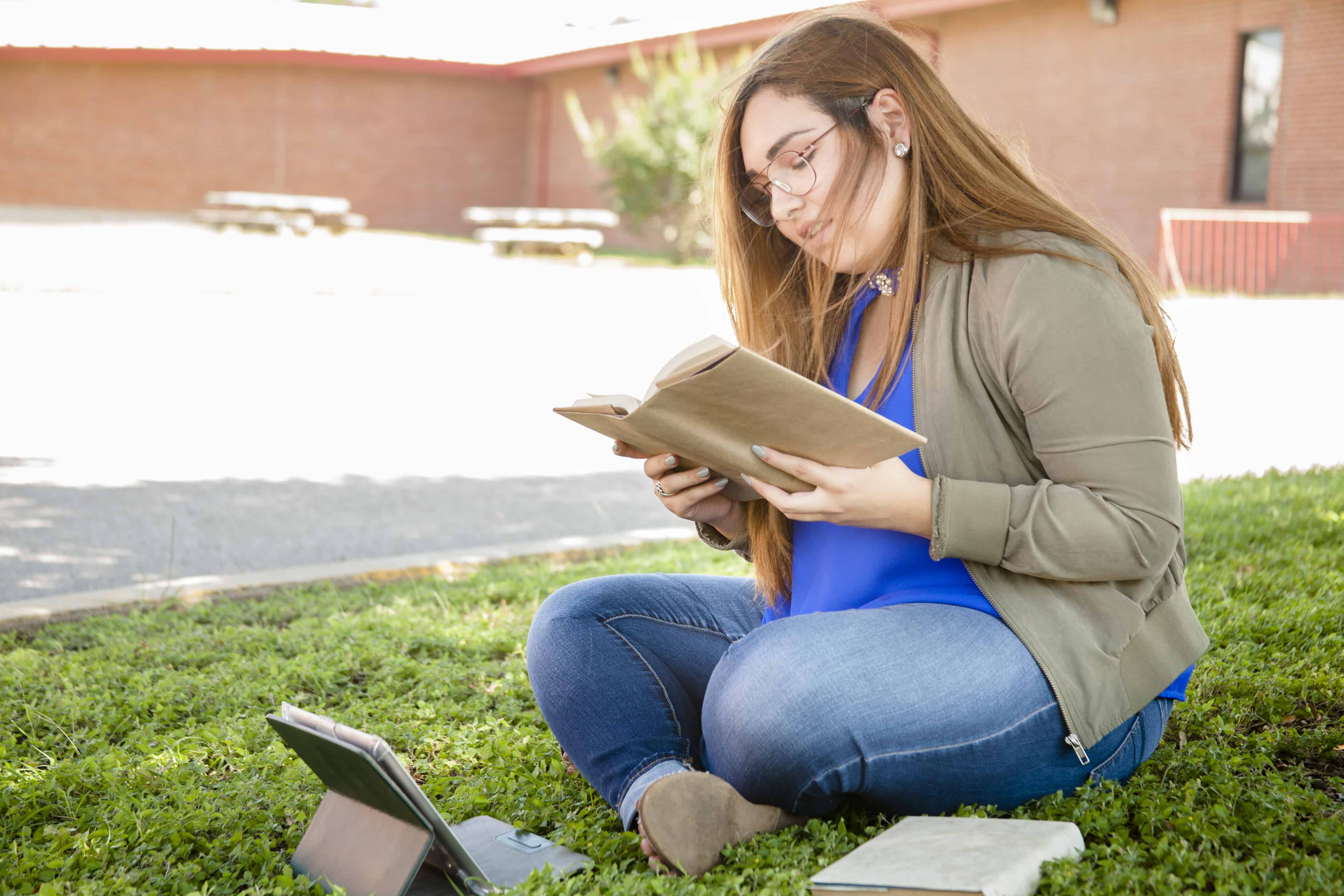 Hurricane Season by Nicole Melleby
This thoughtful novel tells the story of 11-year-old Fig and her father who has bipolar disorder, which comes with its good and bad days. As Fig struggles to navigate the challenges that come with this diagnosis, she discovers that kindness can come from unexpected places and that it's important to love yourself for who you are.
The Misadventures of the Family Fletcher by Dana Alison Levy
This is book one in the Family Fletcher series, early chapter books that follow the Fletcher brothers and their two dads. Even though their plans don't always go as expected, they learn important lessons about life and family.
One True Way by Shannon Hitchcock
This book follows Allie and Sam as they come to terms with their LGBT identities in 1977. If you're looking for a novel to read as a class, One True Way shines a light on the discrimination LGBT people have historically faced.
To Night Owl From Dogfish by Holly Goldberg Sloan and Meg Wolitzer
Bett and Avery are two girls being raised by single parents. After their dads fall in love, they send Bett and Avery to sleepaway camp to bond as friends.
Ivy Aberdeen's Letter to the World by Ashley Herring Blake
When Ivy's home is destroyed by a tornado, her family must leave their possessions behind to live in a hotel room. As Ivy feels like her whole world is falling apart, she goes on a journey to confront her personal identity and find peace with who she is.
Darius the Great is Not Okay by Adib Khorram
Darius Kellner has never felt like he fits in—not among his classmates or at home. When he takes a family trip to Iran, he meets a boy named Sohrab who helps him connect with his heritage and his personal identity.
You Should See Me in a Crown by Leah Johnson
Liz can't wait to escape her small, homogenous town and attend college as far away as possible. But when her financial aid plans disappear, her only hope is to win a scholarship awarded to the prom queen. This should be easy, right? Not when her crush is running for prom queen, too.
Stay Gold by Tobly McSmith
Pony is a teen who just wants to graduate without anyone finding out that he is transgender. But when a classmate named Georgia befriends him, he struggles to keep his gender identity a secret while being open with her.
Openly Straight by Bill Konigsberg
Tired of being stereotyped for his gay identity, Rafe decides to go back into the closet at his new school. But when he falls for another player on his soccer team, he wonders if being comfortable is worth sacrificing his authenticity.