"We make a living by what we get," Winston Churchill once said. "[But] we make a life by what we give." [1] When we give our time and resources to something greater than ourselves, we have the power to change the lives of others and ourselves. The more we support the causes that matter to us, the better our communities can become.
Helping local nonprofits is a great way to stand up for the causes that matter to you and make a lasting difference. While many equate this with financial support, there are plenty of other ways you can help out. Whether you're an individual or an organization, you can significantly help nonprofits progress towards their goals.
Ready to change the world one person at a time? Learn more about how nonprofits can make a difference in your community, then discover the many ways that you can support their mission.
Why Supporting Nonprofit Organizations Makes an Impact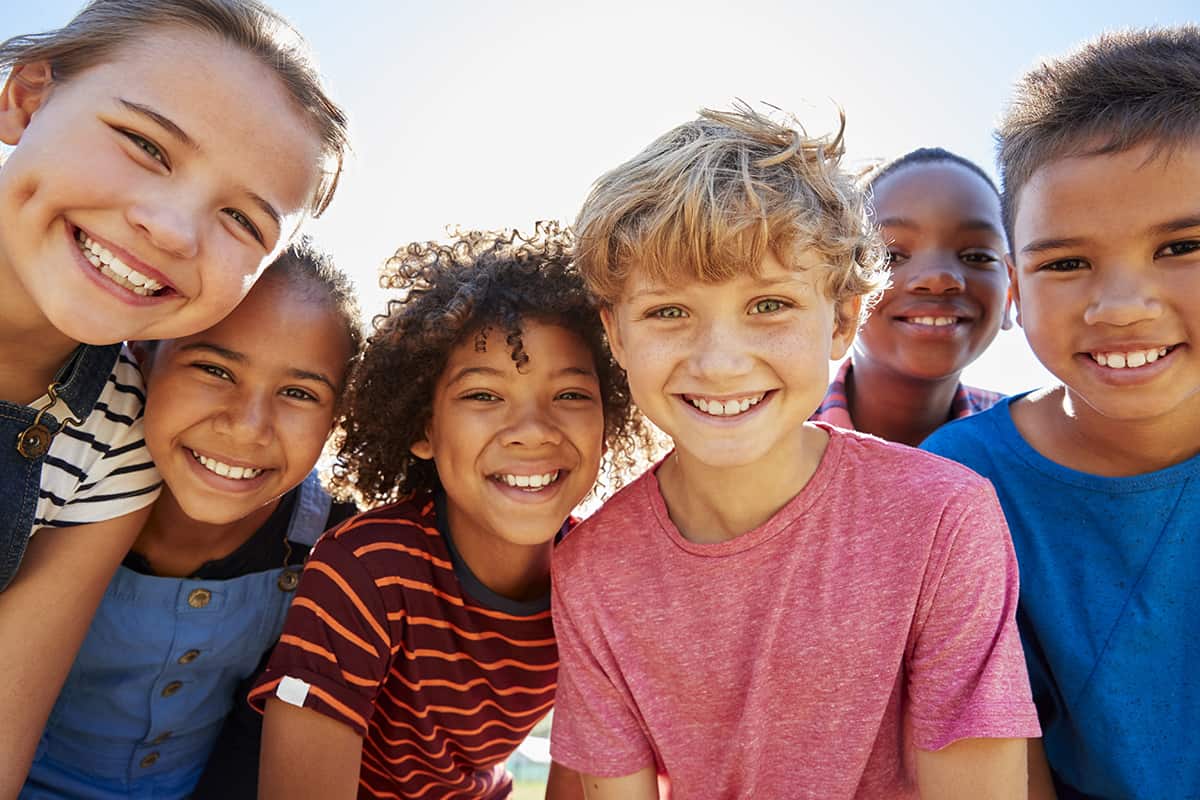 If you're interested in giving back to your community, one of the best ways to do so is by supporting local nonprofits. Because they're structured differently than for-profit businesses, nonprofits rely on volunteers, donors, and other partners to advance their cause. Helping nonprofit organizations is an effective way that just one person can invest in the issues that they care about.
The benefits of donating to nonprofit organizations are profound and supporting the groups you care about can lead to lasting socio-economic change. The Salvation Army, for example, rehabilitates over 20,000 criminals per year, which leads to reduced jail costs and a better quality of life for all citizens.[2] And investments in social innovation are linked to long-term economic returns that can help communities thrive.[3]
Plus, supporting nonprofits can help you just as much as it helps others. By giving regularly and finding ways to help the world around you, you're more likely to experience the following benefits:
Greater sense of happiness [4]
Better mental health [5]
Stronger sense of purpose [6]
More social connections [7]
Longer average lifespan [8]
How Individuals Can Help Local Nonprofit Organizations
Figuring out how to get involved in your community and make a difference can seem like a daunting task but luckily, you're not alone. If you know you want to help out but aren't sure where, try thinking about which issues you have a personal connection with or ones that concern you personally.[9] Maybe you want to help stop climate change, or maybe you love reading and want to teach literacy skills to underprivileged communities. Your passion and drive can be an excellent advantage for local nonprofits, however you choose to support them.
One of the most popular ways to help a nonprofit is through volunteering. Nonprofit volunteer opportunities vary but could range anywhere from helping out a few times a month to serving as a member of their staff or leadership. Every hour that you put into serving nonprofits in your area can make a difference and, as a volunteer, you can see the effects first-hand.
You may think that donating money or other resources is the best way to make an impact, but volunteers can make a significant impact, too! Time-based volunteering offers the following benefits for nonprofits:[10]
Provides organizations with more unique skills
Offers personal connection between nonprofit and volunteer
Helps nonprofits spread their mission on a face-to-face level
That being said, however, most nonprofits rely on financial support to further their cause. Peer-to-peer fundraising is the most common source: individual donations make up 70% of all charitable giving in the United States. To quote the nonprofit Exponent Philanthropy, "Excellent nonprofits are often made, not found."[11] This means that as a donor, you have the power to improve social issues in the ways that you think will be most effective by supporting nonprofits.
Ways Businesses Can Help with Nonprofit Funding
Whether you're a small or a large business, now is the time to get involved in philanthropy. Over 70% of billionaires are involving themselves in corporate giving, and other corporations are following their lead.[12] When businesses work with nonprofit organizations, they often see a sharp increase in employee engagement and morale.[13] By directly improving local communities, corporate partnerships can equally benefit nonprofits and for-profit businesses.[14]
How your organization decides to invest in a nonprofit can vary depending on your and their needs. One-time donations are often appreciated, but when companies partner to provide both financial and time-, skills-, or resource-based support, they're more likely to see a large social return on their investments.[15] To make the biggest impact for your company and for your community, consider discussing partnerships or long-term investments with your nonprofit.
If you know you're interested in creating a nonprofit sponsorship but aren't sure how to help, here are a few non-monetary ways you can get involved:[16]
Business advice
Communications, marketing, and PR
Collaboration on a project or campaign
Offering connections or partnerships
Staff training or seminars
How You Can Get Involved with Early Education through Waterford.org
Waterford.org is a children's nonprofit organization that seeks to improve equity and excellence for students across the United States through our award-winning educational resources. If you want to help us further our mission, we have plenty of ways that you can get involved.
Sponsor
Waterford is proud to help children around the country start kindergarten with the skills they need to succeed at no cost to their families. Because the average cost per child for Waterford UPSTART is $1800, we are forever grateful for support from our sponsors.
Depending on your interests and financial abilities, you can make a one-time donation or sign up for one of the following sponsorship levels:
Bronze: $25 a month (six donations sponsors one under-resourced family)
Silver: $50 a month (three donations sponsors one under-resourced family)
Gold: $75 a month (two donations sponsors one under-resourced family)
Platinum: $150 a month (one donation fully sponsors an under-resourced family)
When you donate to Waterford.org, you are helping us provide educational opportunities to the children who need it most, including:
Parent support and coaching
Access to award-winning early learning curriculum
Technology and Internet access for disadvantaged families
Kindergarten readiness preparation for ELL, refugee, rural, and low-income communities
Partner
We are also partners with over 500 public school districts, independent schools, and state entities across the United States. Organizations among our current educational and corporate partners include:
Fred Rogers Center for Early Learning and Children's Media
TED
U.S. Department of Education
Larry H. and Gail Miller Foundation
Foundation for Rural Education and Development
If you are a school, corporation, or other organization interested in partnering to make early education accessible for every child in the United States, we would love to hear from you!
Word of Mouth
If you're currently unable to become a sponsor or partner, you can still help us share our mission. We are so appreciative of those who spread the word about Waterford UPSTART so we can give as many children as possible no-cost access to our kindergarten readiness resources. By talking about your experience with Waterford.org and sharing our message in-person or on social media, you're helping us reach more families who could benefit from our educational resources.
Sources:
Mansfield, Stephen. Never Give In: The Extraordinary Character of Winston Churchill. Nashville, TN: Cumberland House, 2003.[1]
Drucker, P.F. What Business Can Learn from Nonprofits. Harvard Business Review, August 1989, 74(6), pp. 88-93.[2]
Mulgan, G. The Process of Social Innovation. MIT Press Journal, June 2006, pp. 145-62.[3]
Post, S.G. Altruism, happiness, and health: it's good to be good. International Journal of Behavioral Medicine, June 2005, 12(2), pp. 66-77.[4]
Schwartz, C.E., Keyl, P.M., Marcum, J.P., and Bode, J. Helping Others Shows Differential Benefits on Health and Well-being for Male and Female Teens. Children and Youth Services Review, August 2009, 10(4), pp. 431-48.[5]
Melkman, E., Mor-Salwo, Y., Mangold, K., Zeller, M., and Benbenishty, R. Care leavers as helpers: Motivations for and benefits of helping others. Children and Youth Services Review, July 2015, 54, pp. 41-48.[6,7]
Schwartz, C.E., Keyl, P.M., Marcum, J.P., and Bode, J. Helping Others Shows Differential Benefits on Health and Well-being for Male and Female Teens. Children and Youth Services Review, August 2009, 10(4), pp. 431-48.[8]
Davis, S. 5 Ways to Support Non-Profit Organizations. Retrieved from huffpost.org: https://www.huffpost.com/entry/5-ways-to-support-nonprof_b_1981956.[9]
The Center for Effective Philanthropy. Donors: 5 Things Nonprofits Want You to Know. Retrieved from cep.org: https://cep.org/donors/five-things/.[10]
Exponent Philanthropy. What Makes an Effective Nonprofit. Retrieved from fidelitycharitable.org: https://www.fidelitycharitable.org/docs/What-Makes-An-Effective-Nonprofit.pdf.[11]
Leland, O. (2017, November 15). A New Model of Collaborative Philanthropy. Stanford Social Innovation Review.[12]
Porter, M.E., and Kramer, M.R. (2002, December). The Competitive Advantage of Corporate Philanthropy. Harvard Business Review.[13]
Andreasen, A.R. Profits for nonprofits: find a corporate partner. Harvard Business Review, November 1996, 74(6), pp. 47-50.[14]
Stanford Social Innovation Review. How Funders Can Support Nonprofits Now. Retrieved from ssir.org: https://ssir.org/articles/entry/how_funders_can_support_nonprofits_now.[15]
The Center for Effective Philanthropy. Donors: 5 Things Nonprofits Want You to Know. Retrieved from cep.org: https://cep.org/donors/five-things/.[16]