Empathy is an innate part of what it means to be human, and many of us want to help make the world a better place. By giving time, resources, and personal strengths, anyone can make a lasting impact. And once you know what qualities prepare a social change movement for success, you can find ways to shape your ideas into something that changes lives.
On April 16th, Waterford UPSTART was revealed to be a TED Audacious Project along with seven other nonprofits:
Educate Girls
Institute for Protein Design
The END Fund
Salk Institute for Biological Studies
The Center for Policing Equity
The Nature Conservatory
THORN
Want to make a difference in the world? Learn about the five qualities of successful social change organizations, along with examples from the list of 2019 Audacious Projects as nonprofits who embody what it means to make a difference.
To Make a Lasting Social Impact, Use Your Passion
Want to figure out how to make a difference if you're not sure what to do? Start with something you have experience with or are passionate about. Many of the men and women who have changed the world were drawn to their work because they had a personal relationship with it. Brainstorm which issues matter to you or affect the lives of those around you and use that connection to motivate you toward social change.
One example of this is Educate Girls, a nonprofit that helps young women in rural Indian communities attend school and open their families to the idea of educating their daughters. Girls' education is an issue "closest to [the] heart" of the organization's founder and executive director, Safeena Husain. After working with disadvantaged communities in Asia, Africa, and South America, Safeena created Educate Girls to bridge the gender gap in India–and she believes early education is the key to doing so.
Since its inception in 2007, Educate Girls has improved access to education for girls in over 13,000 villages in the Rajasthan and Madhya Pradesh areas. They hope to provide access to quality education for sixteen million girls in India by 2024.
Learn from These Social Innovation Nonprofits and Think Big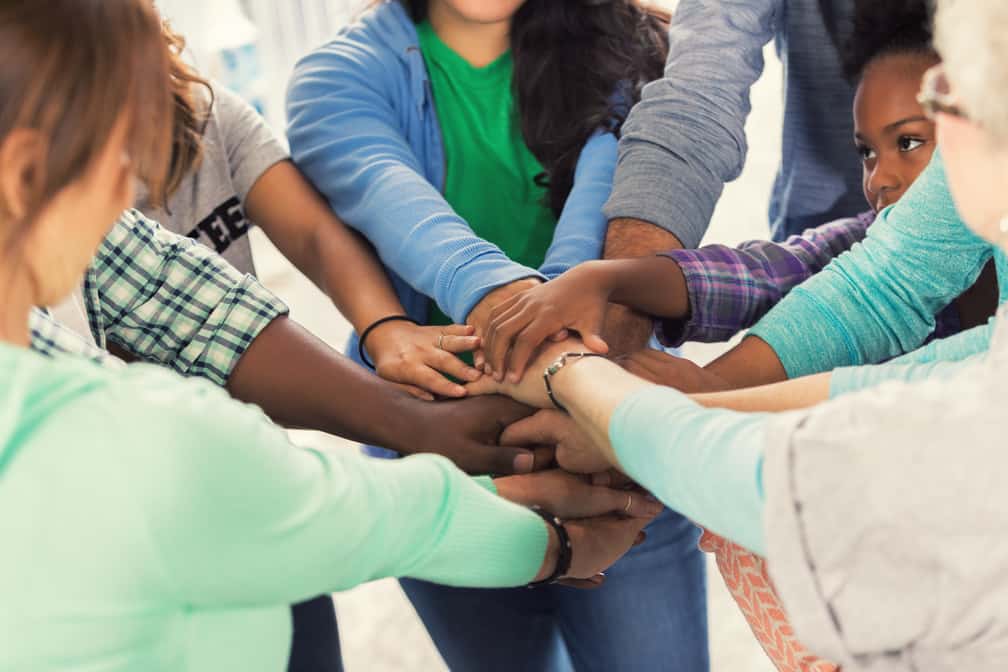 No contribution to the world is too small but don't let anything stop you from thinking big. The only limit is your passion and your willingness to put the time and effort needed for a successful project. Whether you want to start volunteering at a local homeless shelter or create a nonprofit that helps homeless people across the country get back on their feet, all contributions that make the world a better place are important. As Walt Disney once said, "All our dreams can come true, if we have the courage to pursue them."
Take the Institute for Protein Design as an example of large-scale social innovation. Based in Seattle, Washington, this nonprofit research organization is trying to solve current medical issues by designing protein treatments that could revolutionize how we treat diseases. Can you imagine a world without influenza, HIV, or cancer? The Institute for Protein Design is making great headway on experimental therapies and individualized vaccines that could make this dream a reality.
The Center for Policing Equity is another nonprofit whose mission is to bridge feelings of pain and mistrust between law enforcement and the community. A key part of their mission is making sure that children can feel safe at school and eradicating racial profiling through innovative technology. Like the Institute for Protein Design, the Center for Policing Equity is trying to solve a nationwide issue one person at a time.
How to Set Successful Goals and Change the World
Strategizing and setting successful goals is important for nonprofits.[1] Keep the acronym SMART in mind when setting goals to make sure that you're covering all the points you need to make a good plan:
Specific
Measurable
Agreed-upon
Relevant
Time-bound
The importance of setting SMART goals lies in efficiency. Being able to visualize your plan and what your end goal looks like can help you make choices that get your project to that point. The more you're able to plan out your strategy and determine how to best solve an issue, the more successful your project will be.
The END Fund, a philanthropic initiative founded in 2012, is an exceptional example of goal setting for nonprofits. Their mission is to eradicate intestinal worms, a tropical disease that puts 1.5 million at a serious risk every year, through no-cost health education and treatments. For the past seven years, they have treated more than 140 million patients, trained over 900,000 health workers, and provided more than 10,000 life-changing surgeries to people who couldn't have otherwise afforded them.
They've accomplished these feats by developing a "unique model" for fundraising that allows them to optimize their social impact. And by collaborating on these goals with their partners and investors, they've made a significant difference for millions of people in Africa, South Asia, and the Middle East.
One Secret Behind Great Nonprofits: Research, Research, Research
Before you try to solve a social issue, take some time to research how to help others and make as big of a difference as possible in that area.[2] Look out for examples of social impact projects surrounding the issue that you want to study and learn as much as you can about them. That way, you can avoid using strategies that failed for similar projects and learn what made successful ones work.
A few questions you can ask yourself while researching include:
Where did previous projects tackling this issue succeed?
Where did other projects fail, or how could they have been improved?
What do people involved with this issue say could be useful to provide?
What solution to the issue do you see missing that you could offer?
Are there any organizations that you could partner with to solve this issue?
The Salk Institute for Biological Studies has an established history of technical innovation based on research: its founder and first director Jonas Salk was the creator of the polio vaccine in 1955.[5] It is staffed by accomplished scientists dedicated to researching genetics, neuroscience, immunology, and even plant biology. By studying photosynthesis, the institute has created a plan to help slow climate change– genetically-engineered plants that take in and store enough carbon dioxide to achieve a 20-46% reduction of CO2 levels in the atmosphere.
Partnering with Organizations Can Create a Larger Social or Environmental Impact
While just one person can make a difference, the best nonprofits and social innovation projects enlist as much help as they can. Try connecting with other organizations that are solving similar issues as your project. If you're trying to end homelessness in your city, for example, team up with local homeless shelters or food banks. You'll be able to tackle the problem from all sides if you have a lot of people working towards the same goal.
One successful example of social entrepreneurship through forming nonprofit partnerships is The Nature Conservancy. This environmental nonprofit was founded in 1955 when citizens, environmental scientists, and political activists teamed up to protect the natural world. By working "across aisles, across sectors, [and] across borders," The Nature Conservancy is currently working with 20 island and coastal nations to help with debt management in exchange for government regulations that will keep the ocean clean.
Thorn is another example of a nonprofit that inspires others to make a positive impact. Its mission is to defend children from sexual abuse and trafficking through innovative technology. By partnering with engineers, data scientists, and political activists, Thorn is developing programs that help identify victims of abuse faster, empower survivors, and make the world a safer place for children. As of right now, Thorn's technology identifies an average of eight child abuse victims per day who they can then work to rescue from their abusers.
How Waterford's Operational Strategy Leads to Educational Success
As an education nonprofit, Waterford.org is proud to be listed among these life-changing organizations who have received support through TED's Audacious Project this year.
To make our curriculum a profound investment in childhood education, we embody these five qualities of successful nonprofits in the following ways:
Passion: Waterford was founded by educators and researchers who believe that getting children ready for kindergarten can put them on the path for lifelong success
Big Ideas: Our mission is to get every child ready for school and prepare them to reach their academic potential
Strategic Goals: We are constantly evaluating and setting goals for our projects to make as meaningful of an impact in our students' academic lives as possible
Backed by Research: Our curriculum is based on decades of research to offer the latest innovation in education
Partnerships: We work with sponsors and partners who see the value of early education, including the U.S. Department of Education and the Foundation for Rural Education and Development
Sources:
Hanleybrown, F., Kania, J., and Kramer, M. Channeling Change: Making Collective Impact Work. Stanford Social Innovation Review, 2012, pp. 1-8.[1]
Ibid.[2]