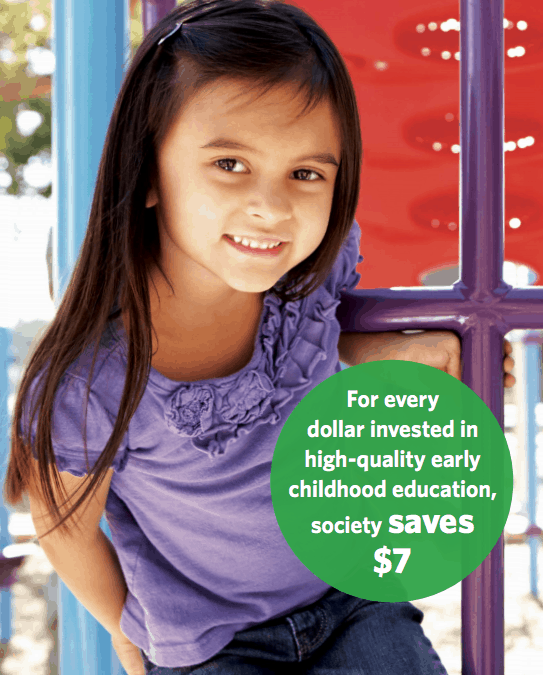 A California group released a report Wednesday calling on the state to get every California 4-year-old into a good, free preschool, and to enable every family to send its younger children to an affordable daycare on a sliding pay scale based on family income by 2021.
The group called the Right Start Commission is made up of advocates, former policymakers, researchers and business executives convened by the Common Sense Kids Action, an arm of the nonprofit advocacy group Common Sense Media.
The quality of those programs is also of high importance, the commission said. According to their recommendations, California needs to: "Foster high-quality early childhood education by adopting an aligned and coherent system of goals and developmentally appropriate practices that runs through child care, preschool, transitional kindergarten, and primary grades. Early childhood professionals are essential to program quality and should receive workforce training aligned to integrated quality standards in a manner that protects workforce diversity and improves compensation." 
The commission also suggests that the state create an online portal where parents can easily access information on all early childhood services, and consolidate and coordinate the state's early learning and care programs to simplify access and delivery of services. 
The report doesn't specify the cost of expanding coverage, but early estimates are that it would cost more than $5 billion additionally per year to provide all children ages 5 and younger in the state access to preschool and childcare of the same quality as current offerings.
In addition to child care and early education opportunities, the commission identified three other areas of focus to improve early childhood well-being: preventative healthcare; parental and caregiver support; and, parent-friendly business policies. 
You can download the executive summary and full report online at the Common Sense Kids Action website.