February is National Black History Month in America. It's a month devoted to learning about the struggles for freedom and equality Black Americans have faced to this day. It's also an opportunity to recognize the gigantic contributions made by Black people in all walks of American life— from government and the presidency to science and math, as well as art, sports, music, education, and culture.
Read on for an overview of what Black History Month is and how to celebrate it with your students.
Black History Month Background for Your Students
Your students may have some common questions about Black History Month, especially in light of recent social justice movements. Why is February designated as Black History Month?
In 1926, the group "Study of African American Life and History" sponsored a week in February (chosen because Frederick Douglass and Abraham Lincoln's birthdays were that week) for a celebration.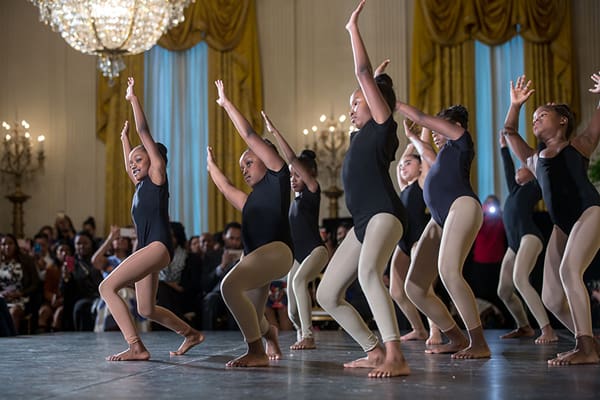 In the late 1960s, the celebration had grown to the full month. Universities were hosting Black History Month on many college campuses across America, and in 1976, President Gerald Ford officially recognized Black History Month as a way to "seize the opportunity to honor the too-often neglected accomplishments of Black Americans in every area of endeavor throughout our history."[1]
Today, it's a good opportunity to encourage your students to find pride and inspiration in the legacy of historical Black heroes. According to the Anti Defamation League (ADL), it's important to get students thinking about the entire complex experience of Black people in America—not just the injustices and brave pioneers, but also the moments of joy, art, and triumphs of everyday life.[2]
Teachers should consider the composition of the classroom, and not force their Black students to be the "authority" or expect them to speak for all Black students, the ADL also cautions. Above all, teachers should also be sure not to limit this discussion only to February.
Although Black History Month is a separate month, it's important to remember that Black history is not something "other than" American history. Teaching Tolerance recommends teachers "widen their exploration of Black lives while also providing historical context so students will make meaningful connections to current issues."[3]
Here are some resources to help students of all age levels celebrate Black History Month in the classroom or at home.
Black History Month Classroom Resources for Teachers
Online Activities:
Black History Treasure Hunt
Perfect for distance learning students, this online treasure hunt sends children searching for answers about Black history.
This page has hunts broken down by grade level for elementary, middle, and high school students.
Slavery and the Civil War
This online resource from Teachervision has age-appropriate videos for students. Students in grades 1-4 can learn about the 13th Amendment, while older students (grades 5-8) can learn more about slavery. A video illustrates the turning points in the Civil War for high school students.
Civil Rights Heroes Quiz
Use this online quiz to fire up your students' minds and see what they know about America's Civil Rights heroes.
Celebrate Sports Heroes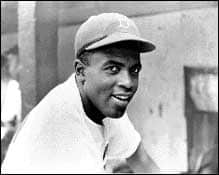 This activity should delight your sports-loving students. Learn about the history of Negro League Baseball. Students will learn about sports greats and record holders, but also about the unfairness that would not let Black players into the all-white major leagues until the 1940s.
Ruby Bridges
Students can see themselves in heroes like Ruby Bridges, a girl who showed incredible bravery when she was the first Black child to integrate an all-white elementary school. This page has grade-appropriate slide shows for students.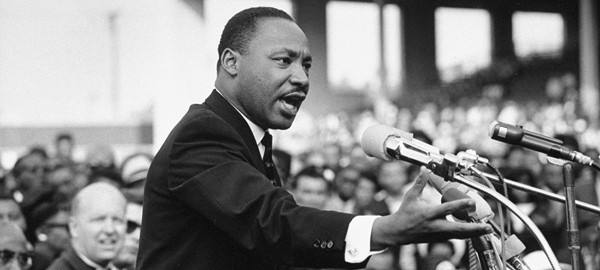 Martin Luther King, Jr. Quiz
Test your students' knowledge of Martin Luther King, Jr. with this online quiz.
Famous Inventors
This interactive page helps students explore the contributions of famous Black inventors. Students will learn about 14 famous inventors, their breakthroughs, and the obstacles they overcame.
Ride the Underground Railroad
This activity illustrates the Underground Railroad, the path to freedom for people escaping slavery. (note: this page requires Flash).
Visit the National Museum of African American History & Culture
The National Museum of African American History and Culture is an invaluable resource for educators. The museum hosts multiple virtual exhibits students can visit from home.
Books:
Literature can be one of the best ways to help children relate to people of different backgrounds or historical circumstances than their own. Below are some of our favorite books for helping to teach children about Black History Month. Many of these texts offer firsthand accounts of individuals living under slavery or oppression and their journeys to freedom.
Meet Vice President Kamala Harris

Kamala Harris made history as the first woman vice president—and the first Black woman vice president in American History. Read more about her life here. The daughter of immigrants is also the first woman vice president and first Indian American vice president. Here are five children's books about Harris.
I Want to Be a Scientist Like George Washington Carver
George Washington Carver changed the world of agriculture and science with his brilliance. But he also refused to profit from his inventions, donating his life savings to agricultural research. Read the story of this remarkable American here.
Sounder by William H. Armstrong 
A boy and his poor sharecropper family face challenges in their life, including new challenges following the imprisonment of their father in this Newberry Medal-winning book. Get the class activities worksheet here.
Incidents in the Life of a Slave Girl by Harriet Ann Jacobs 
In this personal narrative, Harriet Ann Jacobs recounts her life as a slave and the decisions that she had to make to gain her freedom.
Follow the Drinking Gourd by Jeanette Winter 
This picture book tells the story of a group of slaves who use a song about the Drinking Gourd Constellation (the Big Dipper) to help guide them to freedom in the North.
The Kidnapped Prince by Olaudah Equiano, adapted by Ann Cameron 
One of the first known slave narratives, this is a story about a boy who spent 11 years in slavery across the world before being able to buy his freedom.
Nightjohn by Gary Paulson
This book tells the story of Nightjohn, a former slave who, after escaping slavery in the North, risks the safety of himself and his students to return to the South to help teach others to read.
Classroom Door Decorations and Bulletin Board Ideas:
Be Brave Like Ruby
This teacher's door decoration encourages students to be brave, just like Ruby Bridges. In 1960, she became the first student to desegregate an all-white elementary school in Louisiana
Black Girl Magic
Celebrate the power of some of our nations' most inspiring Black women artists, creators, activists, scientists, and world-changers with this "Black Girl Magic" door decoration.
Hidden Figures
The story of Katherine Johnson and other Black women mathematicians who helped make America's space program possible only recently became widely appreciated thanks to the movie "Hidden Figures." This door celebrates their achievements.
Make Peace Doves with Paper Plates
This writing activity uses a free writing prompt to let your students express their thoughts and Martin Luther King's thoughts to decorate the board.
I Have a Dream Board
Children can post their dreams for themselves with this bulletin board paying homage to Martin Luther King, Jr.
Activities and Projects:
Here are some age-appropriate fun activities and projects to teach your students about Black History Month! You can find more ideas here.
Host a Living Museum
Have your classroom choose a Black history hero they want to learn more about, then host a living museum in the classroom (or online). Students can dress as their chosen figure, create visuals, and share with classmates and visitors what they learned through research about their subject.
Mancala
Build your own Mancala board with an egg carton and play the classic counting game with this easy activity. Mancala is a traditional African game that was brought to North America along with the slave trade.
Drinking Gourd Window Cut-Out
The Drinking Gourd (the Big Dipper) helped guide many slaves north to freedom. Kids can strengthen their fine motor skills while making their own Drinking Gourd cut-out with this activity.
Sources:
History.com. "Black History Month." January 2020. https://www.history.com/topics/black-history/black-history-month
Anti Defamation League. "10 Ideas for Teaching Black History." January 2020. https://www.adl.org/education/educator-resources/lesson-plans/10-ideas-for-teaching-black-history-month
Teaching Tolerance. "Black History Month: Teaching the Complete History." January 2020. https://www.tolerance.org/magazine/black-history-month-teaching-the-complete-history