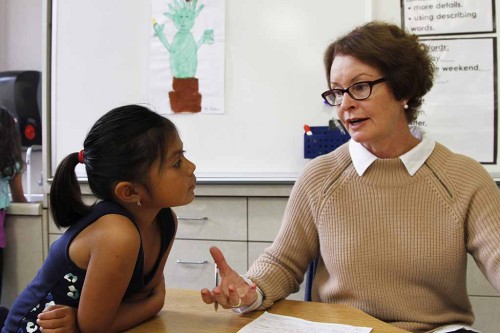 As students and teachers prepare to head back to school this year, many states are grappling with a lack of the latter. Media outlets across the country are reporting a teacher shortage – particularly in math, science, and special education – believed to be a result of the recent recession and fewer people training to become teachers.
"We are no longer in a layoff situation," Monica Vasquez, chief human resources officer for the San Francisco Unified School District, told the New York Times. "But there is an impending teacher shortage," Ms. Vasquez added, before correcting herself: "It's not impending. It's here."
For California, teacher preparation programs had enrollments drop by more than 55 percent from 2008 to 2012, with national enrollments dropping from 2010 to 2014 by 30 percent. Alternative programs such as Teach for America are also experiencing recruitment difficulty.
However, it seems educators are saying that low pay, lack of respect and support, and high-stakes tests are to blame, while researchers point to climbing student enrollment, new laws requiring smaller class sizes, and impending retirements as the cause.
Another concern is that as school districts scramble to fill vacancies, the quality of the teaching force could weaken. Some schools are seeking candidates out of state and out of country — and even asking prospects with little or no experience to train on the job.