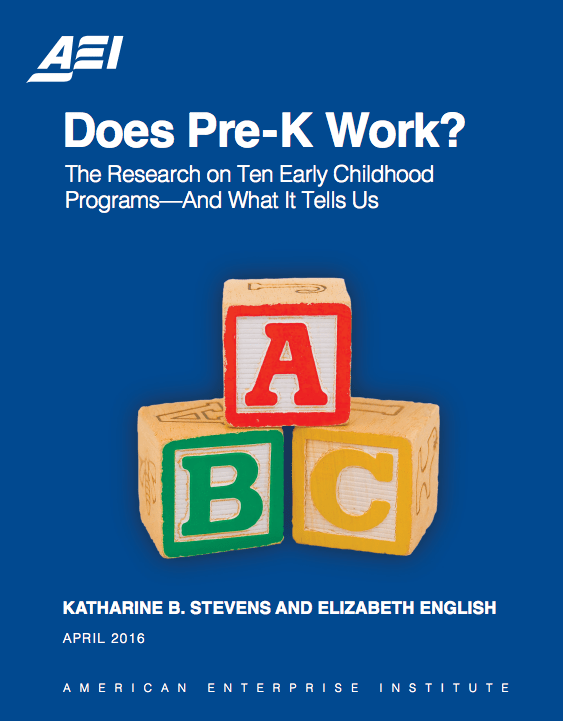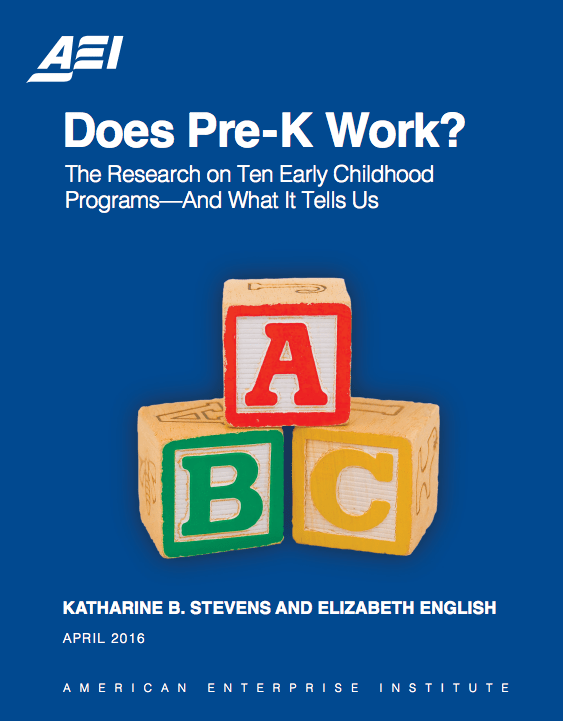 Recent trends show there has been a push for expanding preK programs across the country; all the while, many early childhood education experts continue to address the pivotal question of whether or not these programs are effective.
A recently released report from the American Enterprise Institute aims to spark a more comprehensive dialogue surrounding core policy goals in early childhood and the best strategies to accomplish those goals. It examines 10 of the most widely cited, notable programs and research conducted on each of these programs. Here are some key details and findings:
All programs are both alike and non-alike
Some programs focus on three- and four-year-old age range, while others focus on infants and toddlers. Duration of each program varies as well, whether it runs for just one year, or two, or all the way from infancy to kindergarten. Some were home-based, with others being school-based. Programs may have included family-members, or only targeted the child.
Research on each program varied greatly
Different methods were used to examine each program, whether basic academic skills were evaluated in kindergarten, or the range of long-term social and economic effects into adulthood.
Research shows neither that "preK works" nor that it does not
The research did not indicate whether or not preK works or not, but shows that some early childhood programs produce specific outcomes for some children. Indeed, these programs can have an impact on children born into underprivileged circumstances, but not all programs yield these results. The research shows that the most influential programs are intensive, carefully-designed, and well-implemented. They also target very young children, engage family members, and teach a wide variety of skills.
From this study, two important policy conclusions arise. First, we must strengthen both the relevance and rigor of research in early childhood to guide policy effectively. Then, we must also advance high-quality, educational child care and support for caretakers as the "first teachers," especially with disadvantaged children.